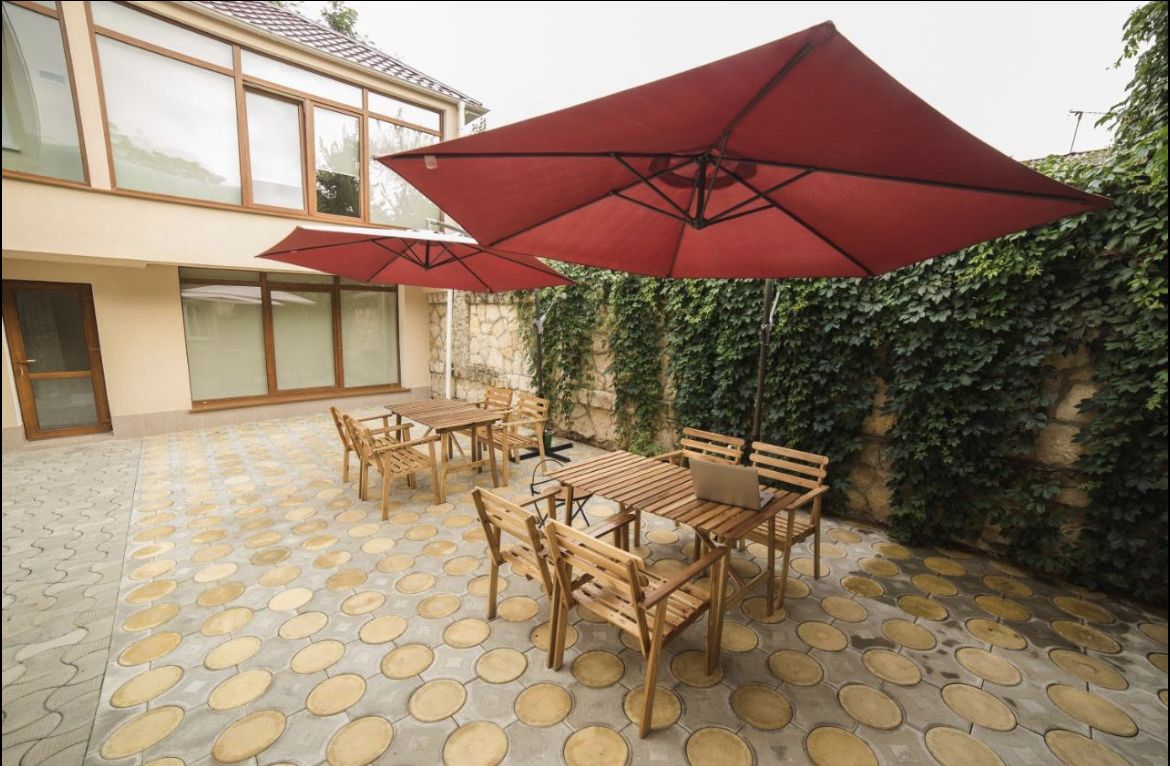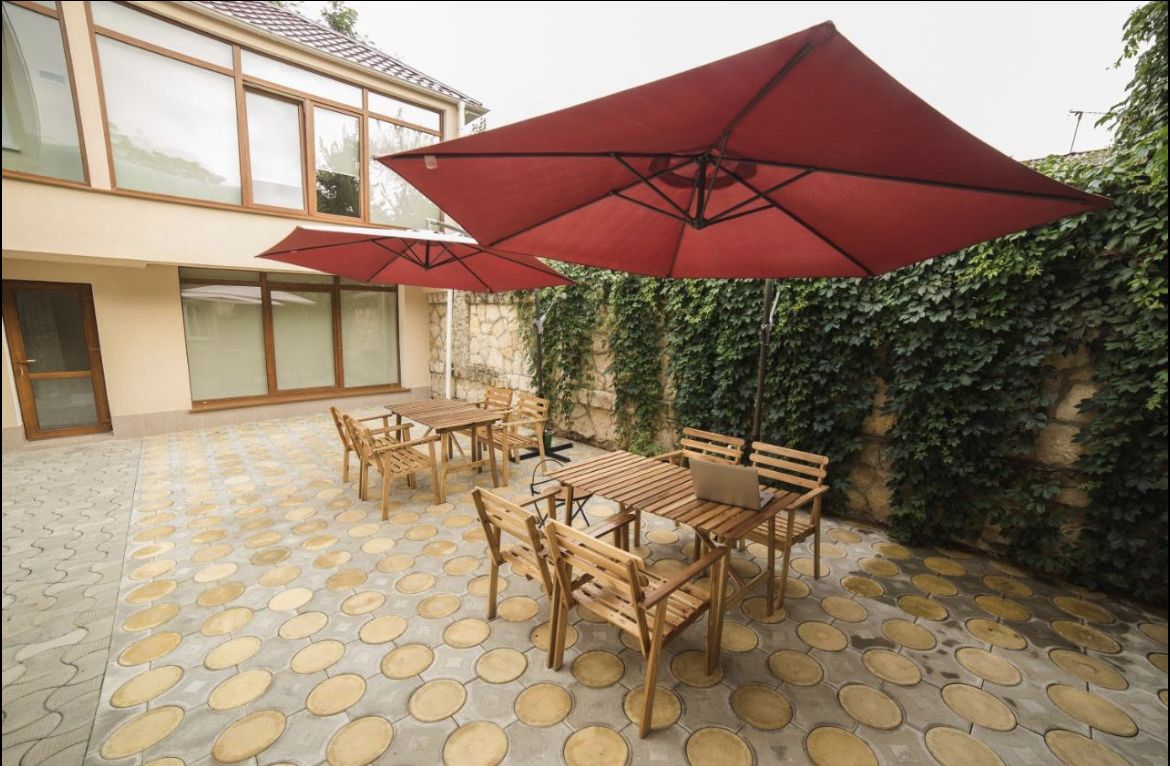 77/5
Chisinau, Bucuresti street 77/5
---
77/5 is a small Guest House located in the city center of Chisinau, 5 min distance from all central atraction points.


Just across is located a 24/7 cosy and not expencive restaurant, about 10 different clubs, museums and planty of bars, beerplaces and cosy cafees.

The troleybus to airport goes every half hour fom the paralel street.

The 77/5 guest house is endowed with an inner quite terrace. All rooms have free wifi, Air conditioning, private bathrooms, electric teepot, hair drier and others. Some rooms have TVs and Fridges.

Self-check-in at the guesthouse as a perfect option for introverts.

---
Availability
Room
Sleeps
Room Price
Additionally
Twin Room

• AC

• Hair Dryer

• Free Wi-Fi

• Smoking Area

• No smoking area

• Flat screen TV

797

MDL

Book
Double Room

• AC

• Hair Dryer

• Free Wi-Fi

• Smoking Area

• No smoking area

• Flat screen TV

874

MDL

Book
Triple room

• AC

• Hair Dryer

• Free Wi-Fi

• Smoking Area

• No smoking area

• Flat screen TV

972

MDL

Book
Rooms
---
Beds


Sleeps


Book
---
Beds

Sleeps


Book
---
Beds




Sleeps




Book
---