Giowine Hotel & Restaurant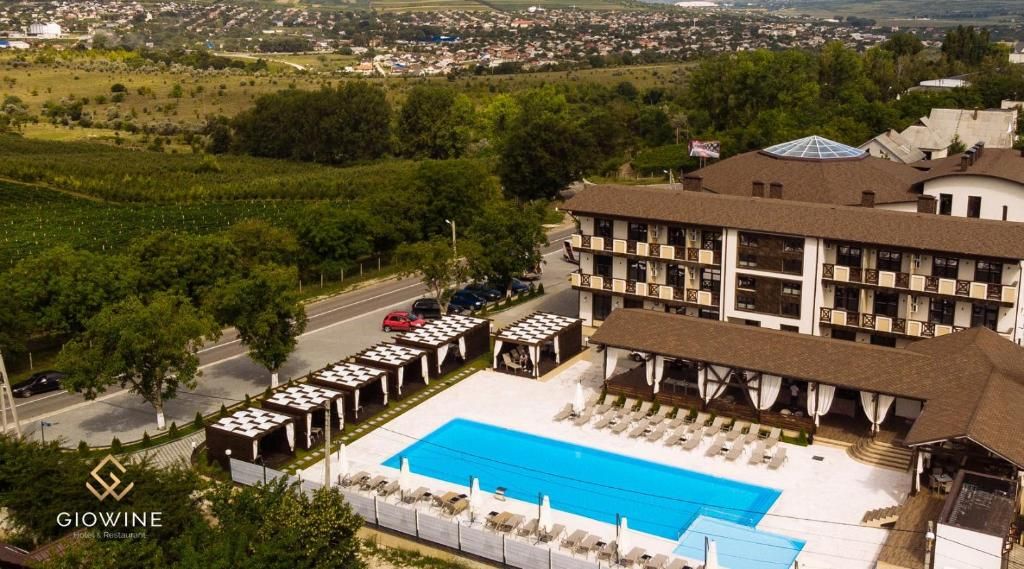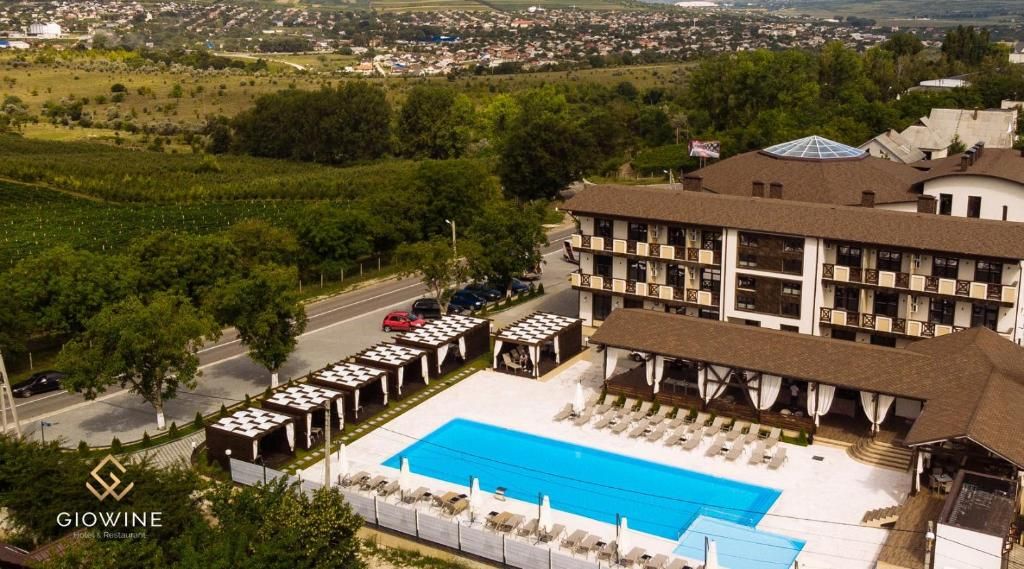 Giowine Hotel & Restaurant
Str. Crinilor 7, Cricova, Moldova 2084
---
Reservations can be canceled or modified without charge until 00:00 on the day of your arrival; after that, the amount of a one-night room price will be charged.
Please note: check-in time is 14:00 and check-out time is 12:00. Early check-in or check-out is subject to our availabilities.
We offer transportation services to and from the airport (50 EUR), city tours (25 EUR per hour), country tours (25 EUR per hour). Should you be interested to book, please let us know and our staff will be delighted to arrange it for you.
GIOWINE HOTEL
Giowine Hotel is a luxury boutique hotel & restaurant just 20 minutes away by car from the hustle and bustle of the city capital Chişinău. Located in the small town of Cricova, it is within easy strolling distance from the world-renowned Cricova Cellars.
The hotel is a place where one indulges himself, engages in breakthrough business negotiations, invites friends for dinner and holds formal events. The high standard of customer service and the seamless infrastructure were thought through with the needs of our guests in mind. Your stay with us will leave you wanting to come back.
GIOWINE RESTAURANT
Offers a fresh reinterpretation of dishes from the European, Italian and Moldovan cuisines, which are created with the most select ingredients. Modern technology, fresh ingredients and bold combinations of products create a unique and delightful gastronomical experience. Our selection of wines is not chosen randomly, but specifically for each dish, thus creating extraordinary combinations that delight the taste buds.
CONFERENCE ROOM
The conference room can hold up to 50 people seated. The room is equipped with the most sophisticated communication equipment so that our guests can enjoy the highest standard of service.
---
Availability
Room
Sleeps
Room Price
Additionally

Single

Single Room

1299

MDL

✔ Partial upfront payment: 10% -

The rest will be paid at the property.

Book

Double

Double Room

2057

MDL

✔ Partial upfront payment: 10% -

The rest will be paid at the property.

Book

Suite

Suite Room

2382

MDL

✔ Partial upfront payment: 10% -

The rest will be paid at the property.

Book
---