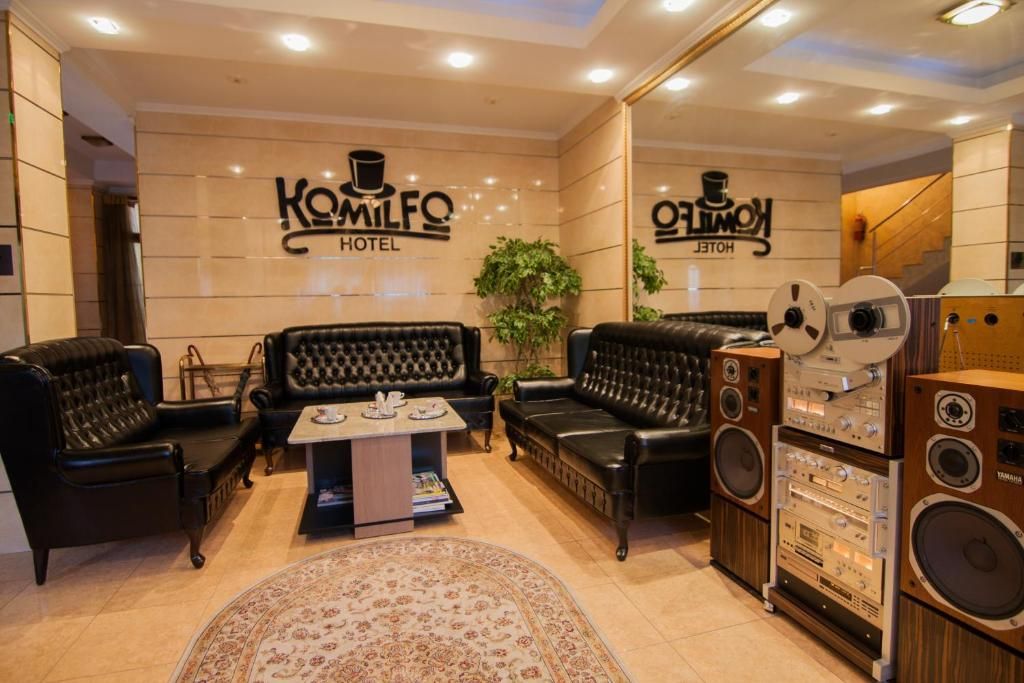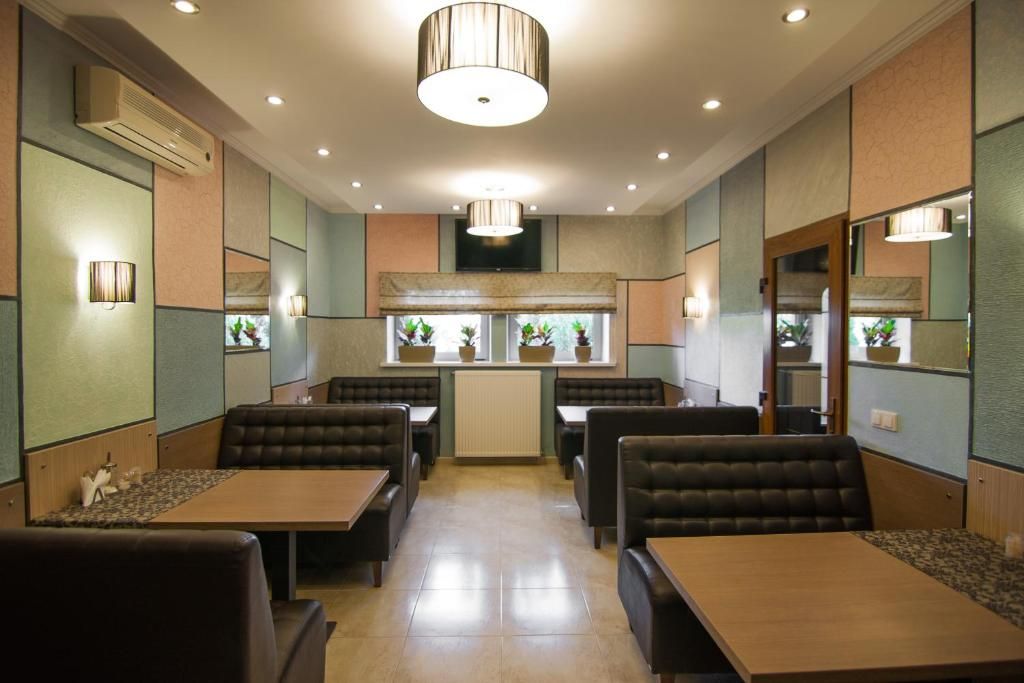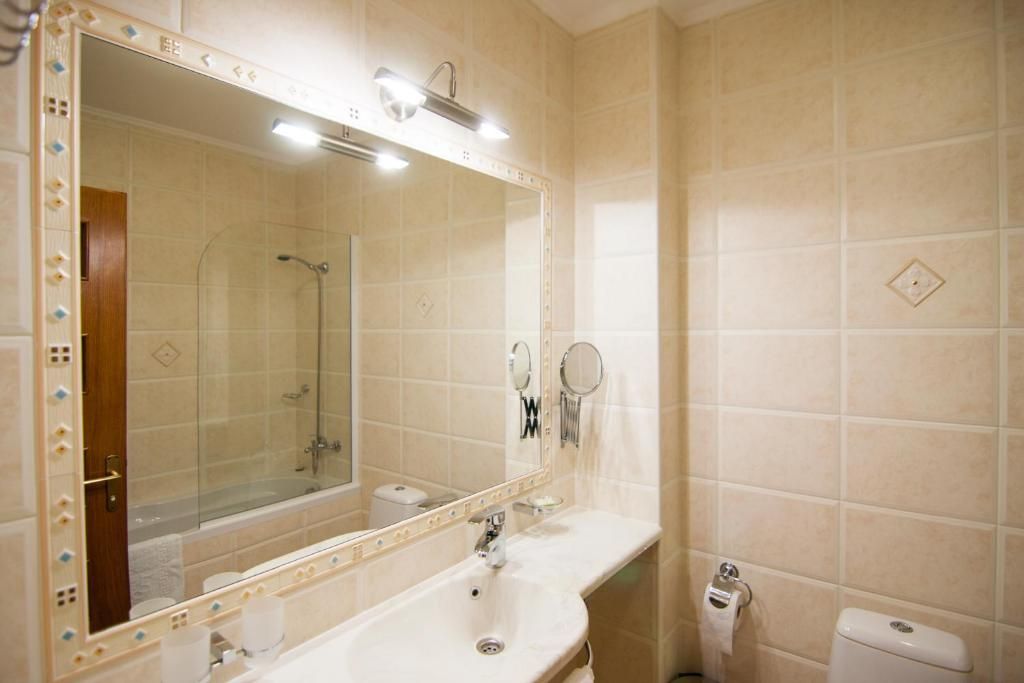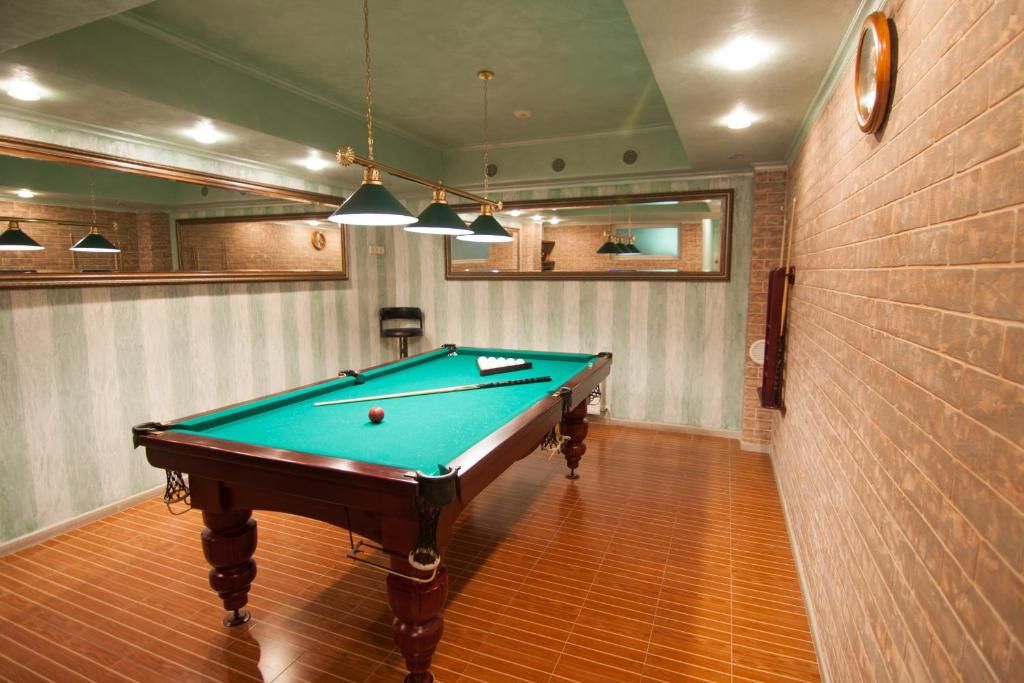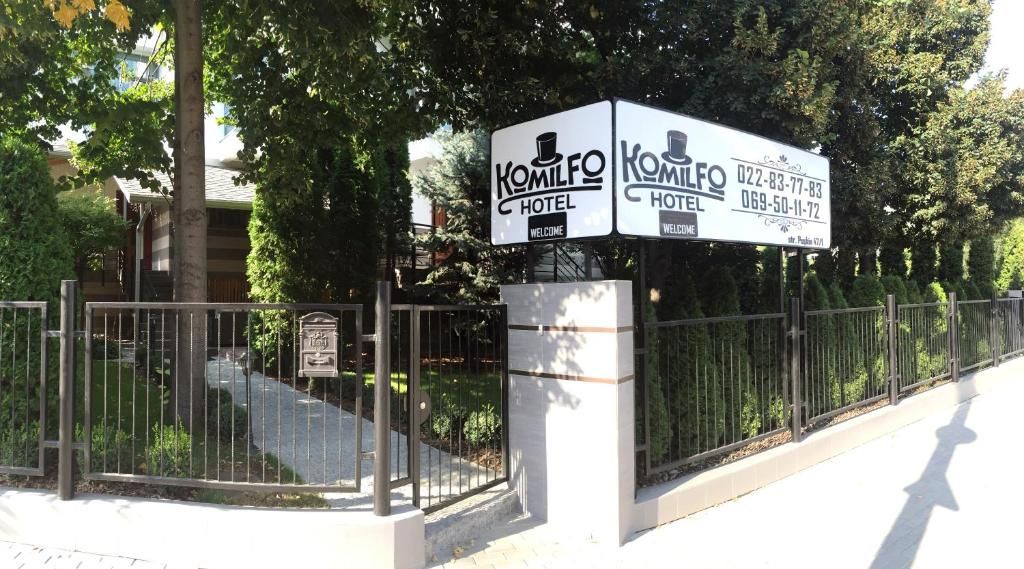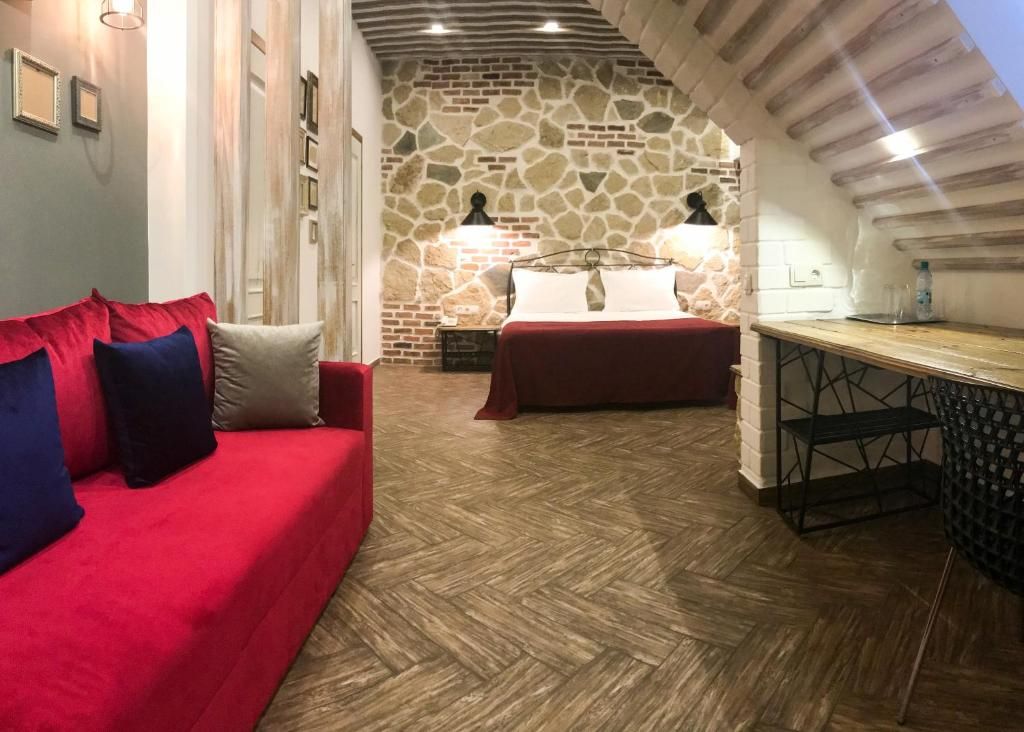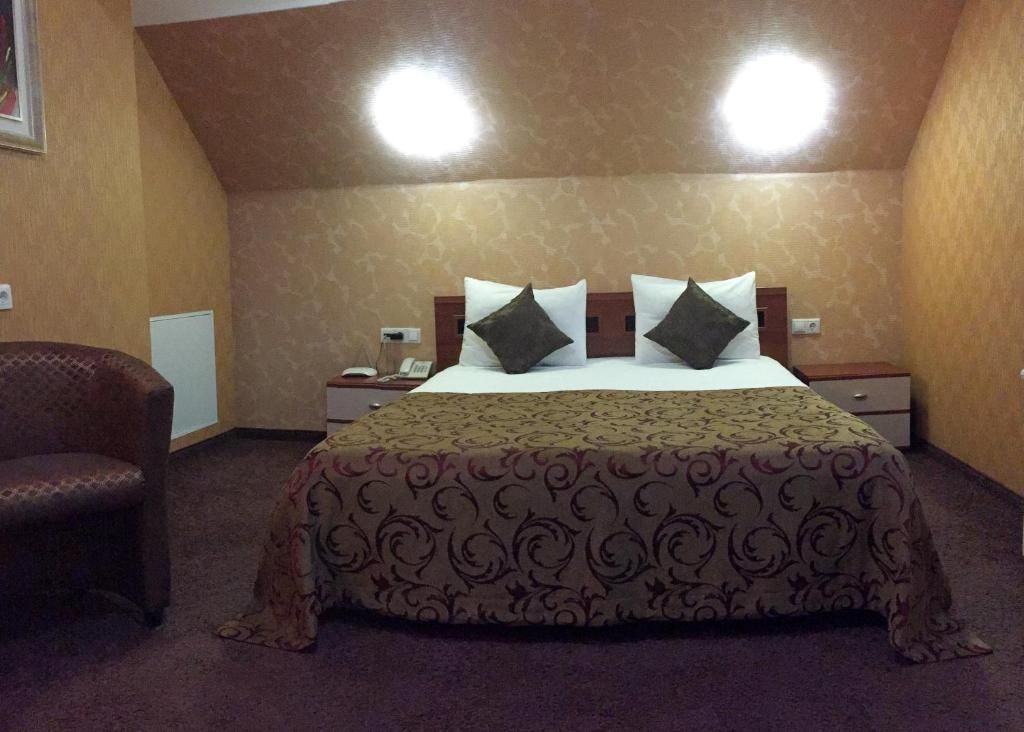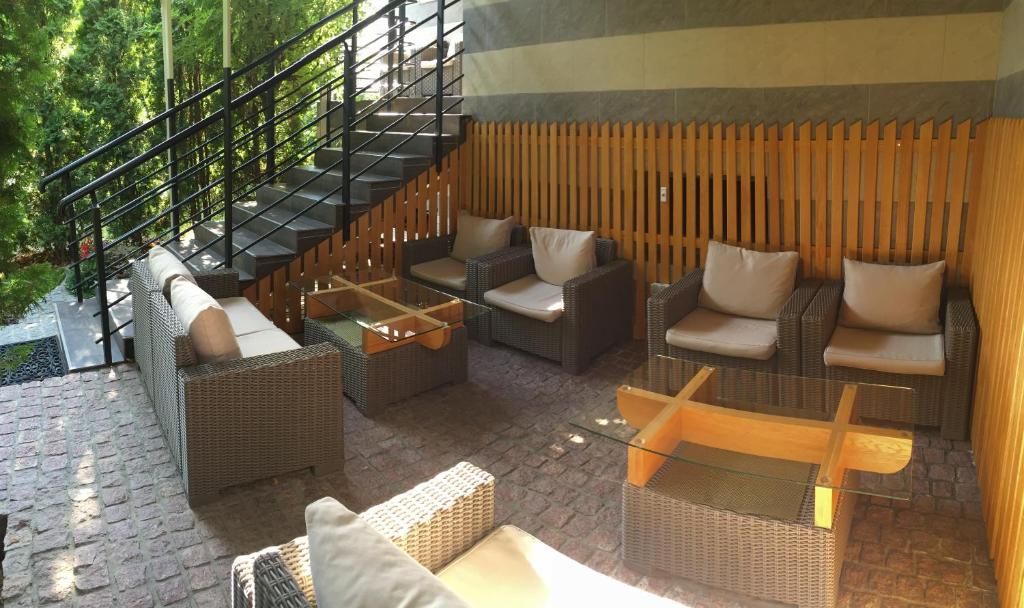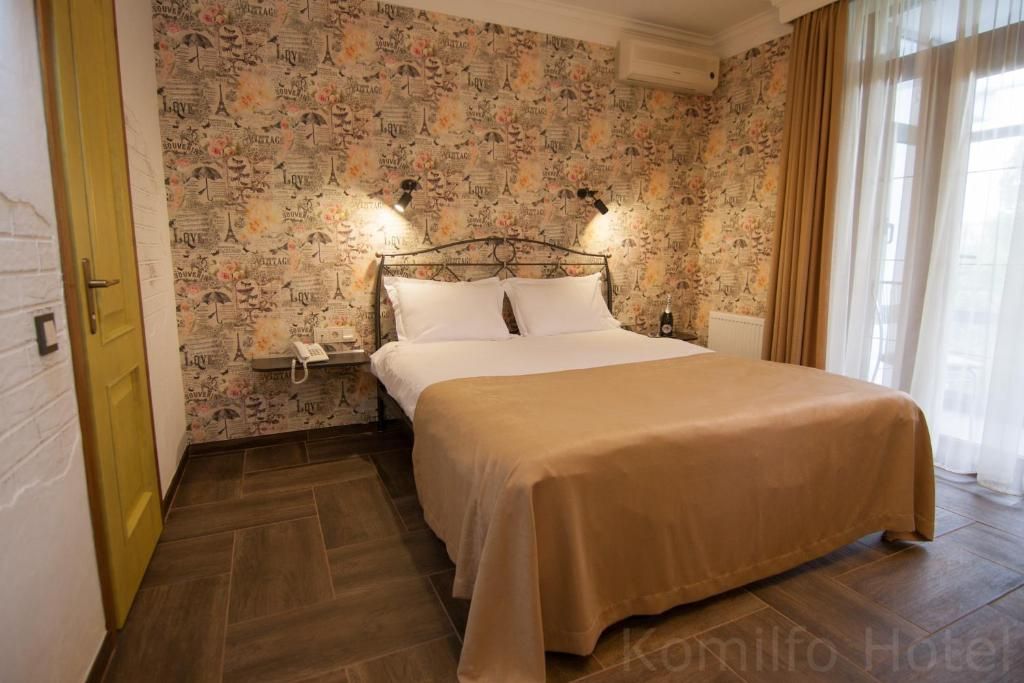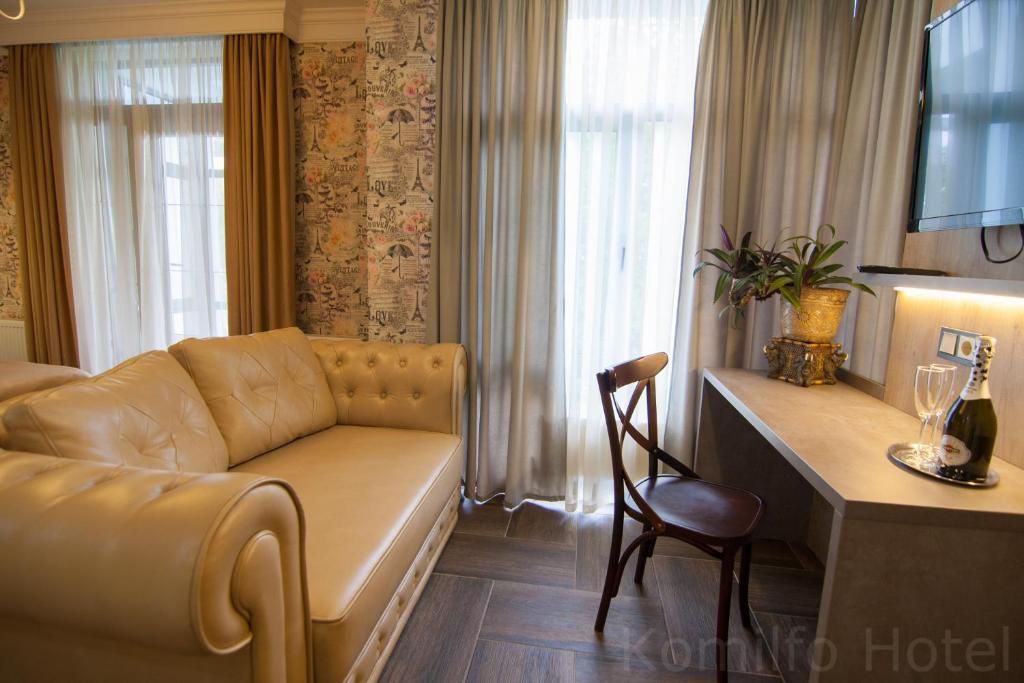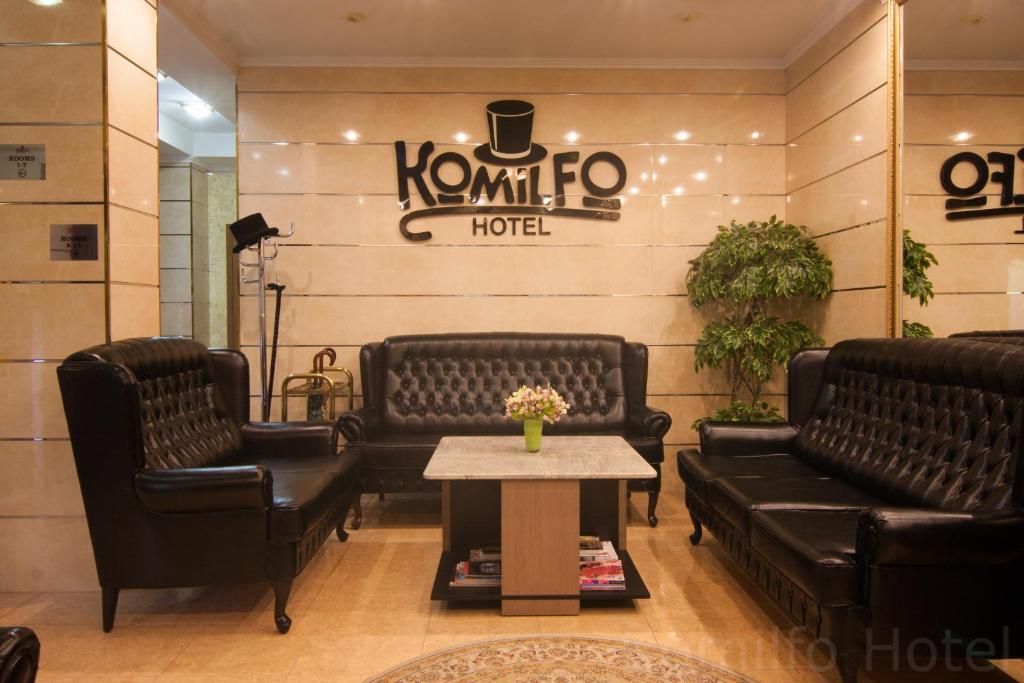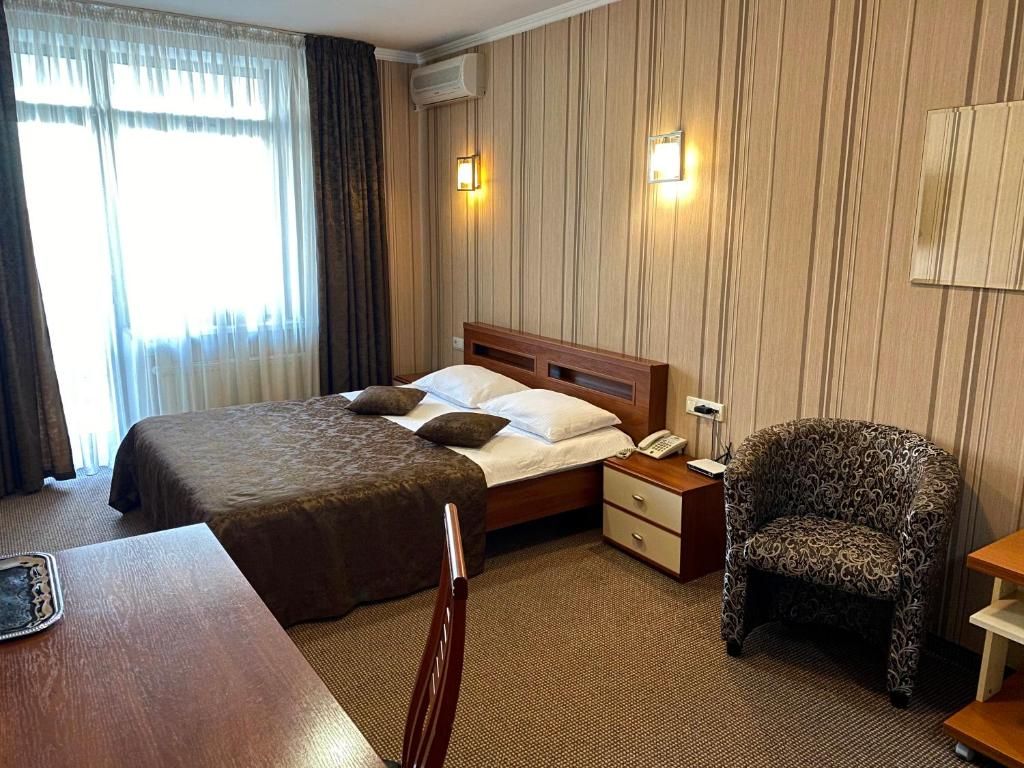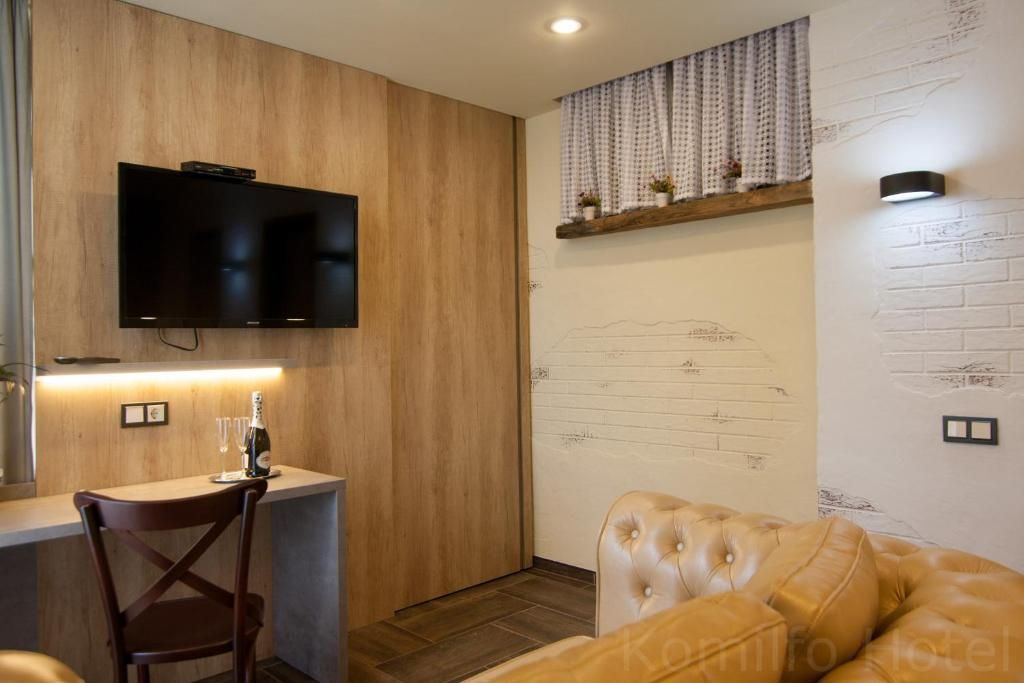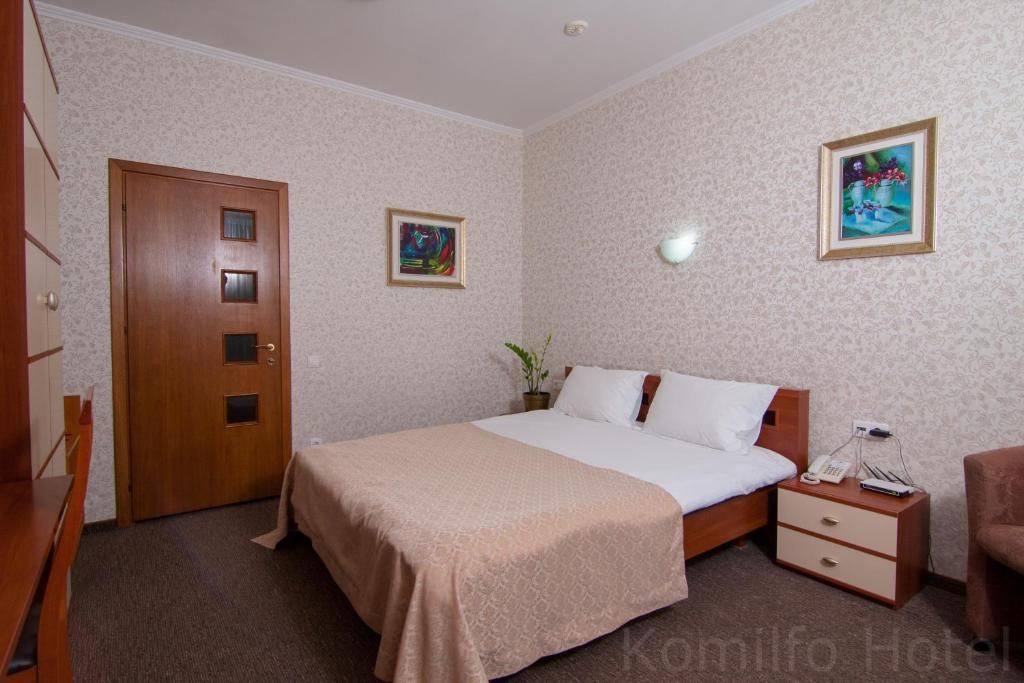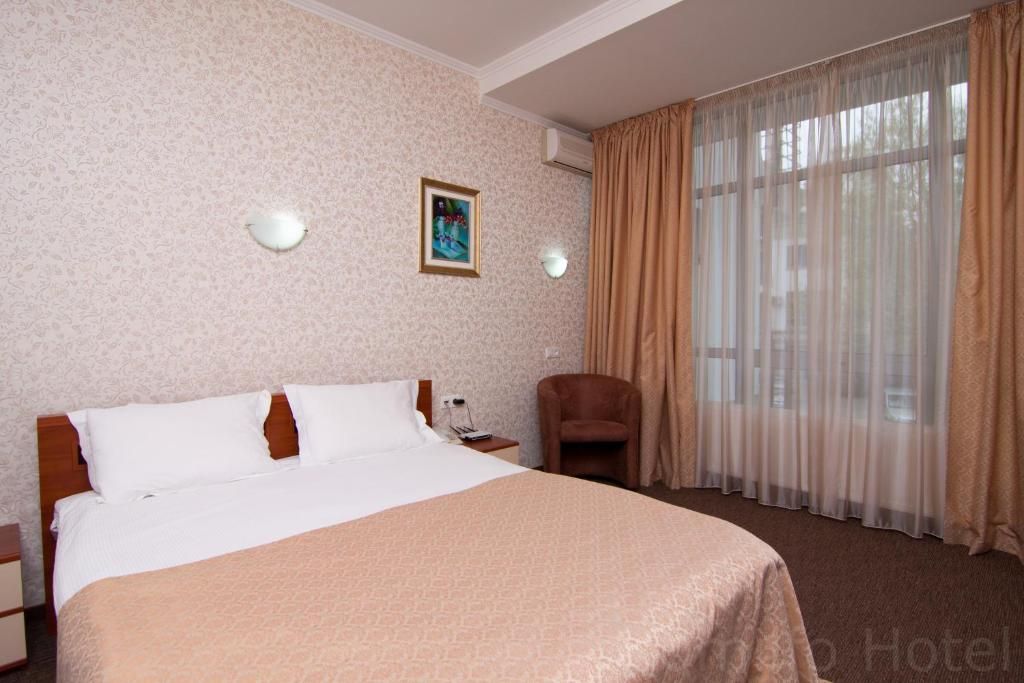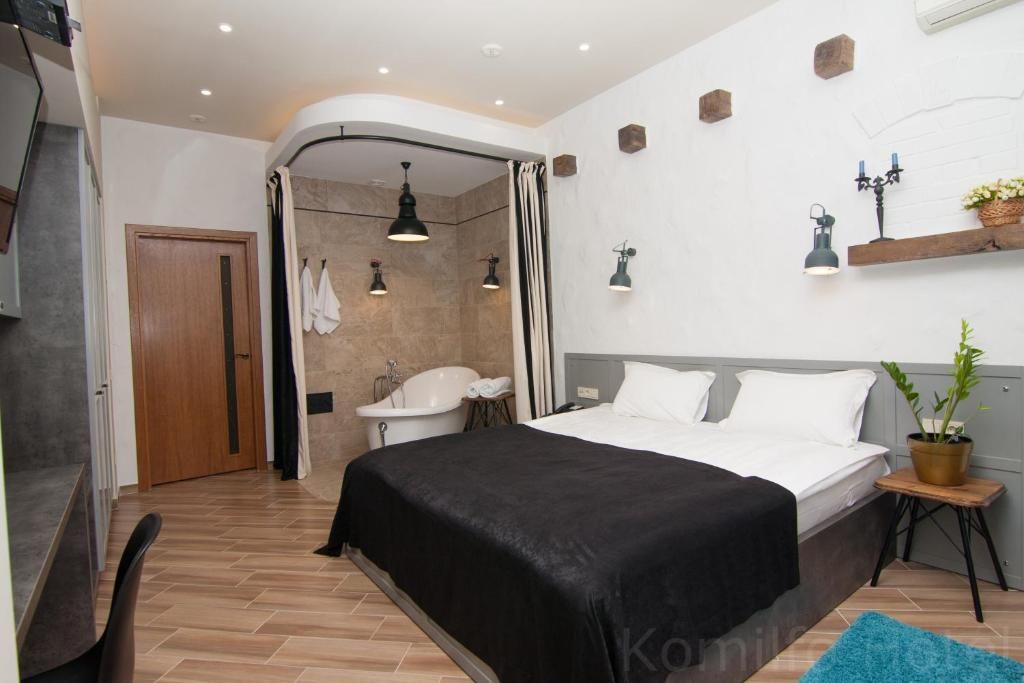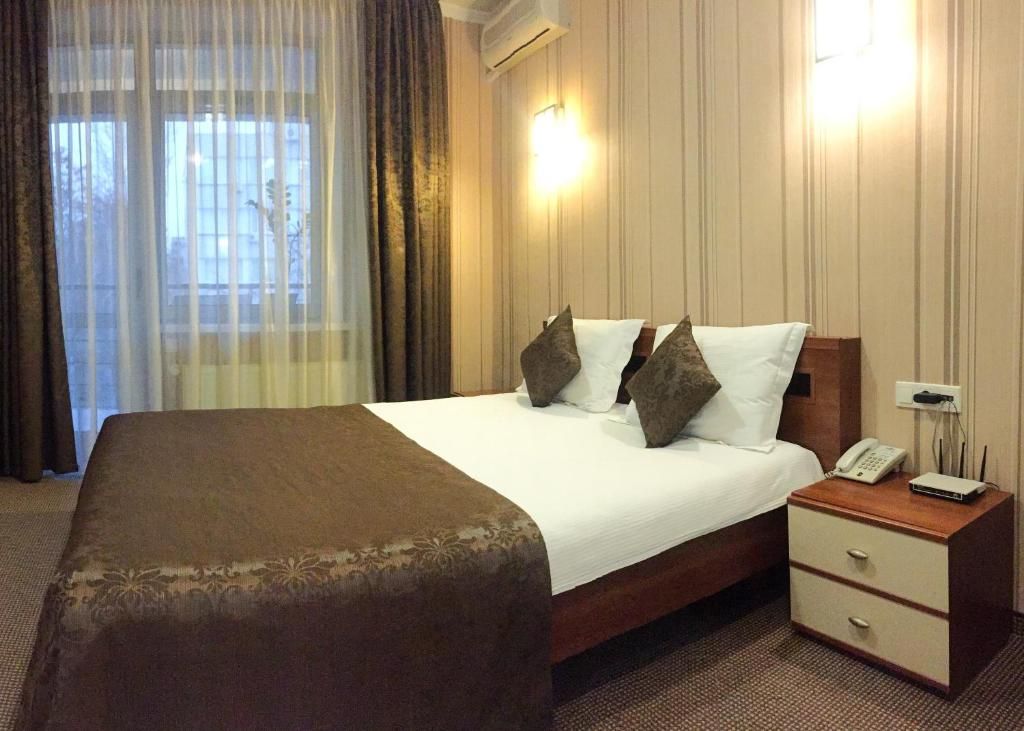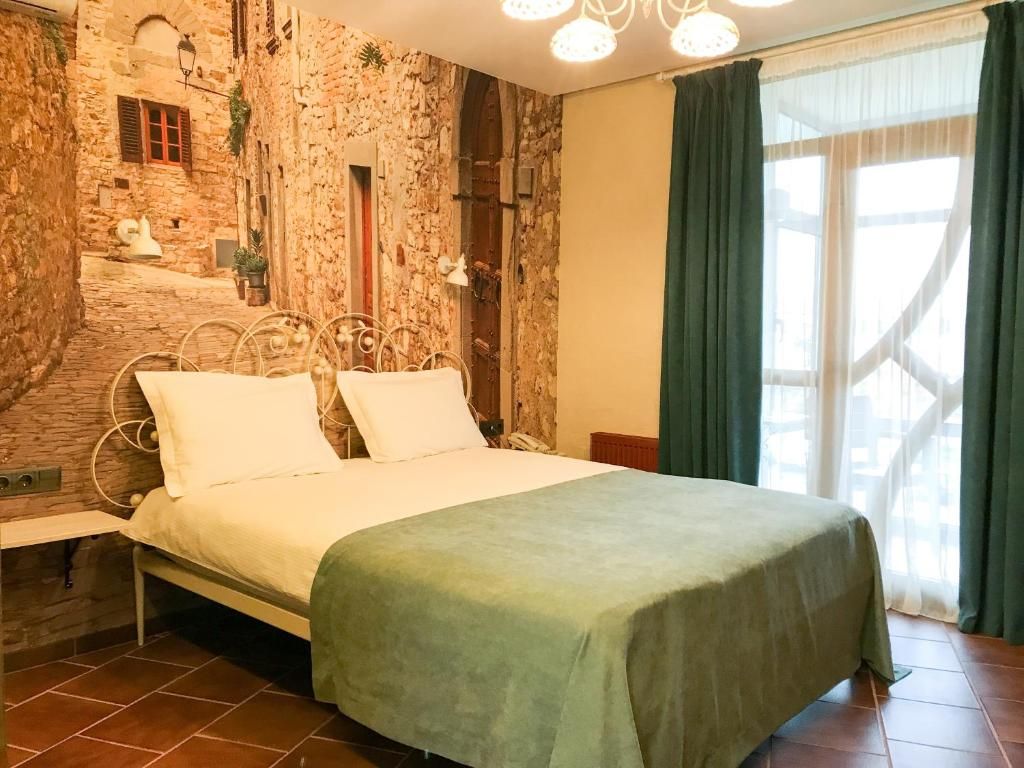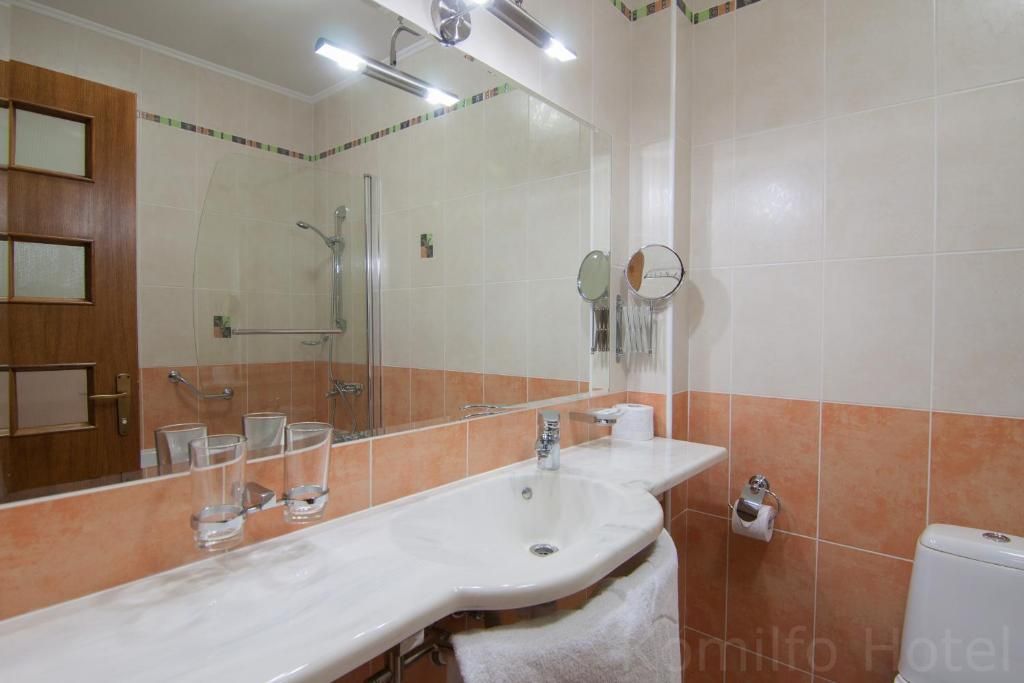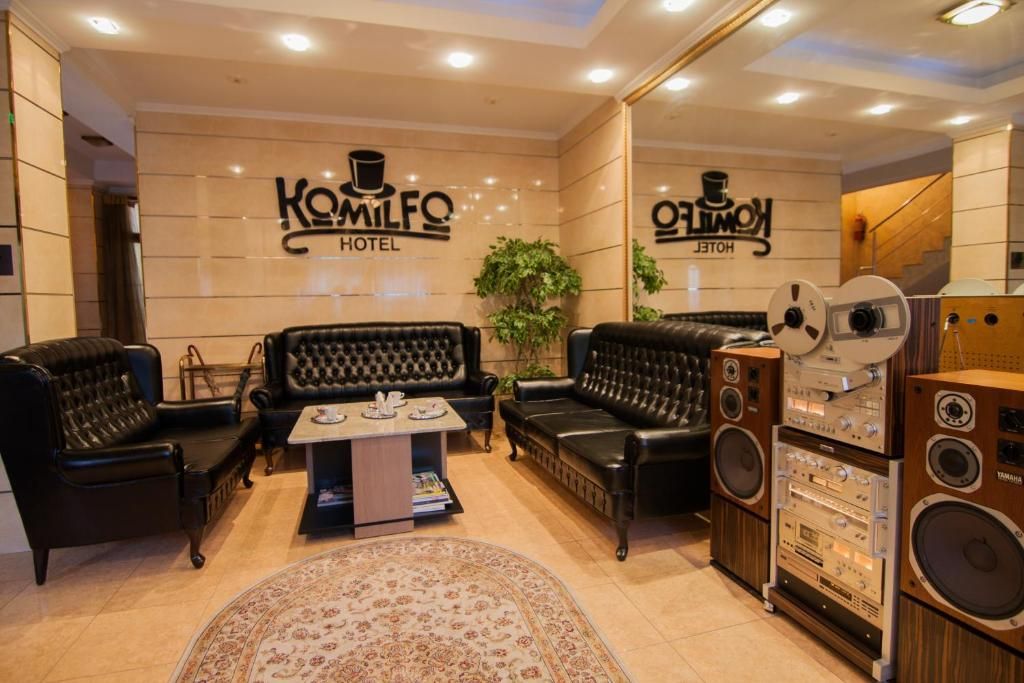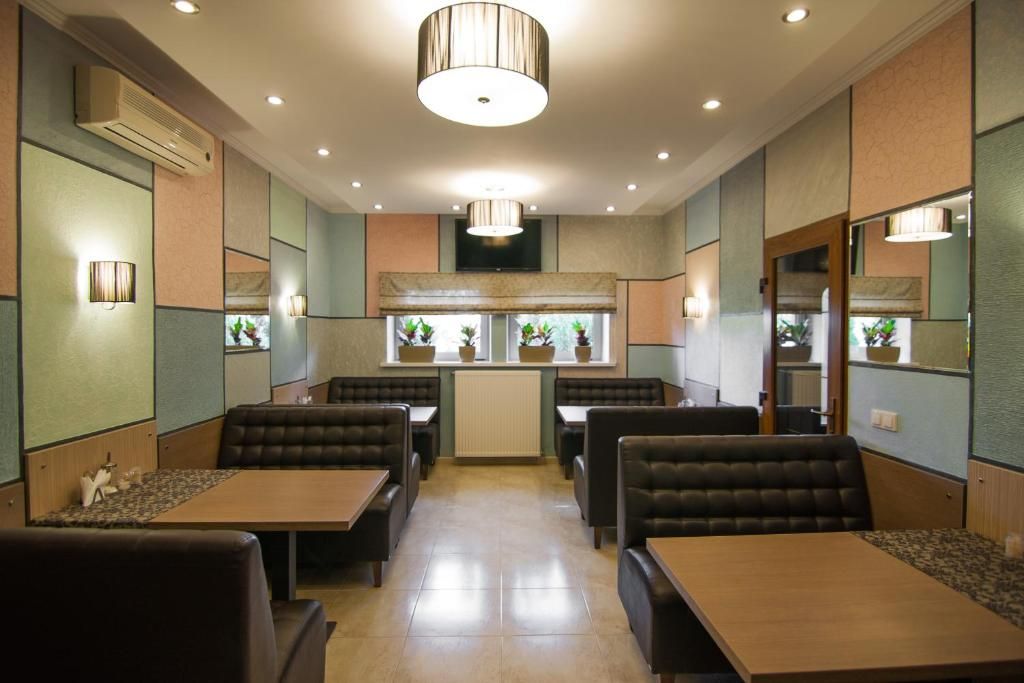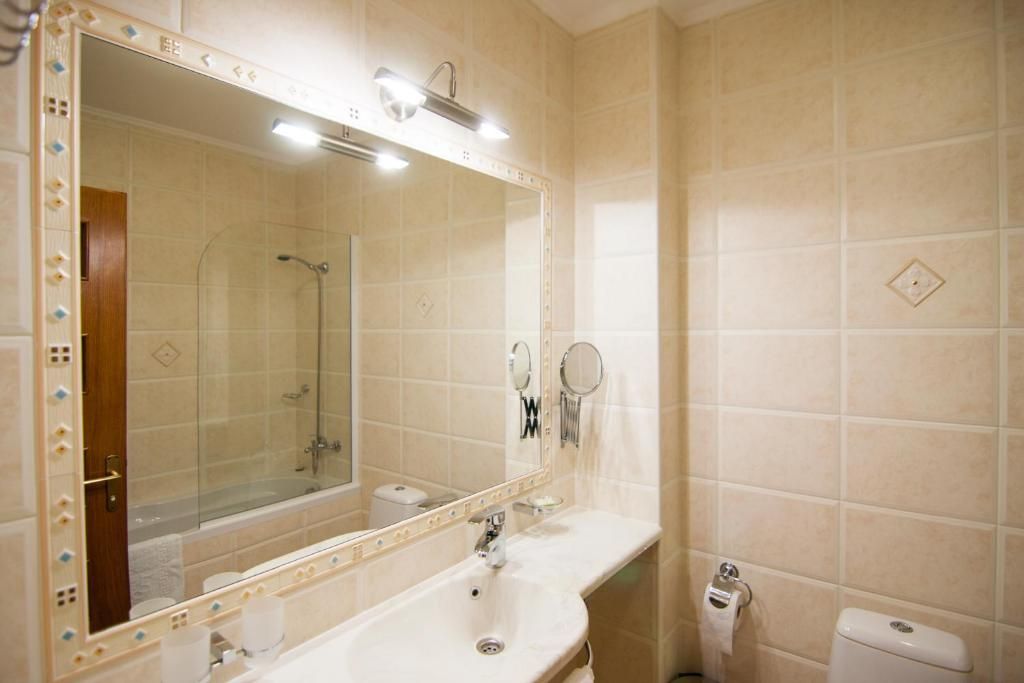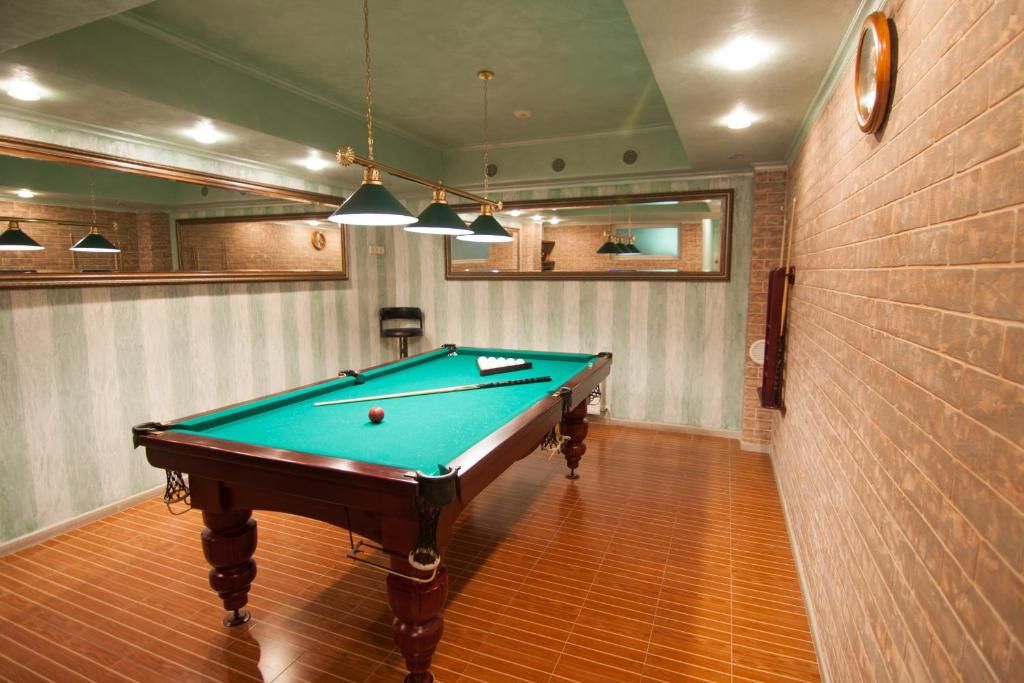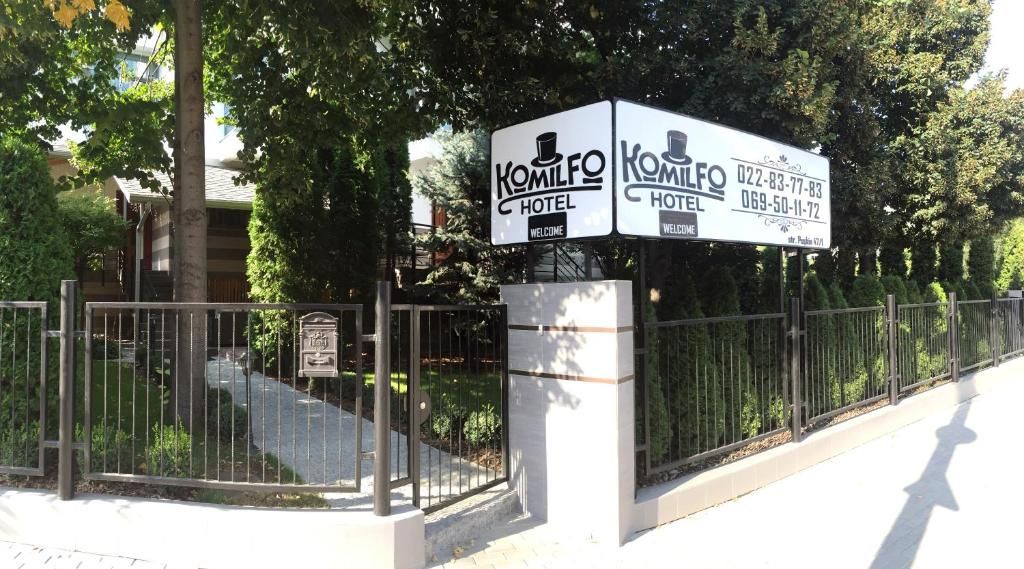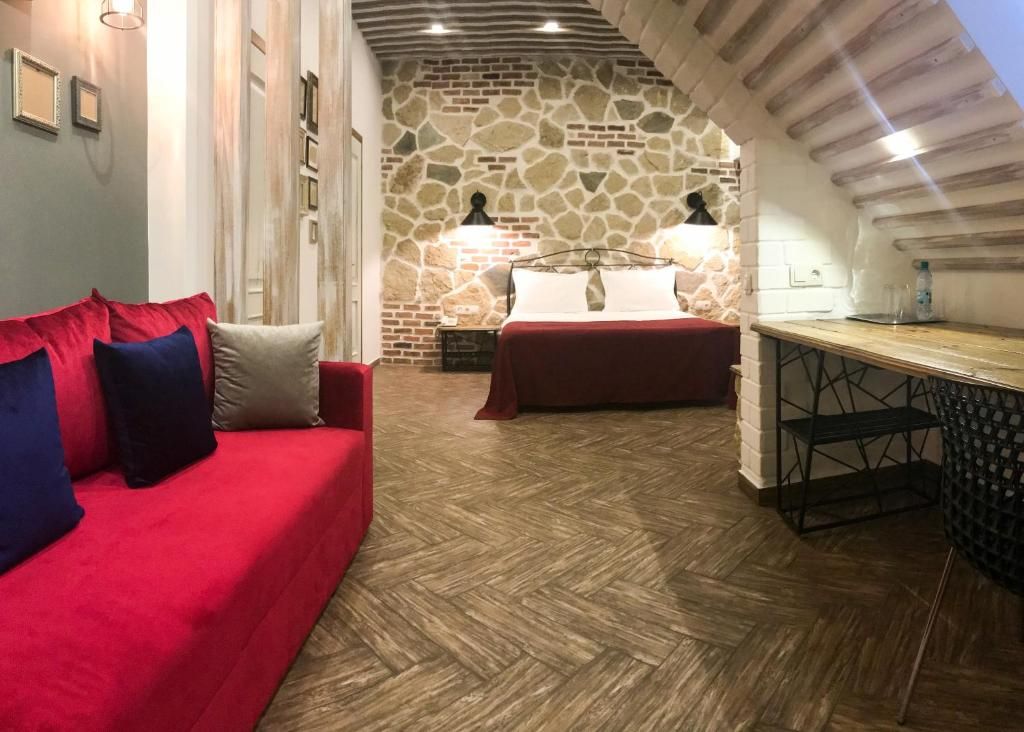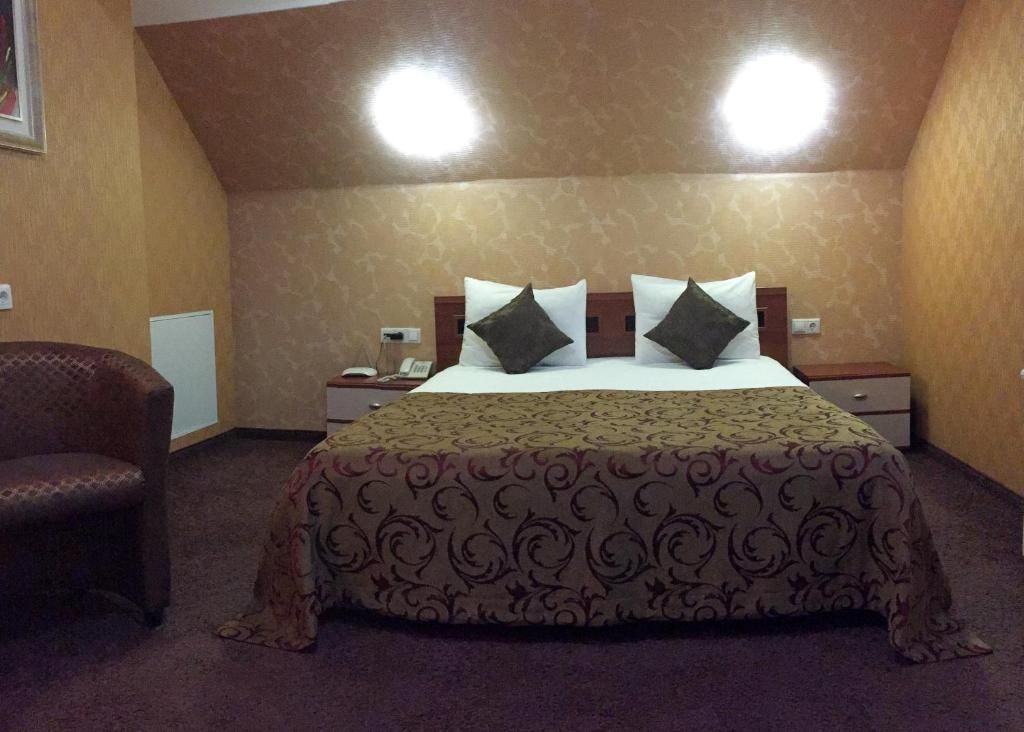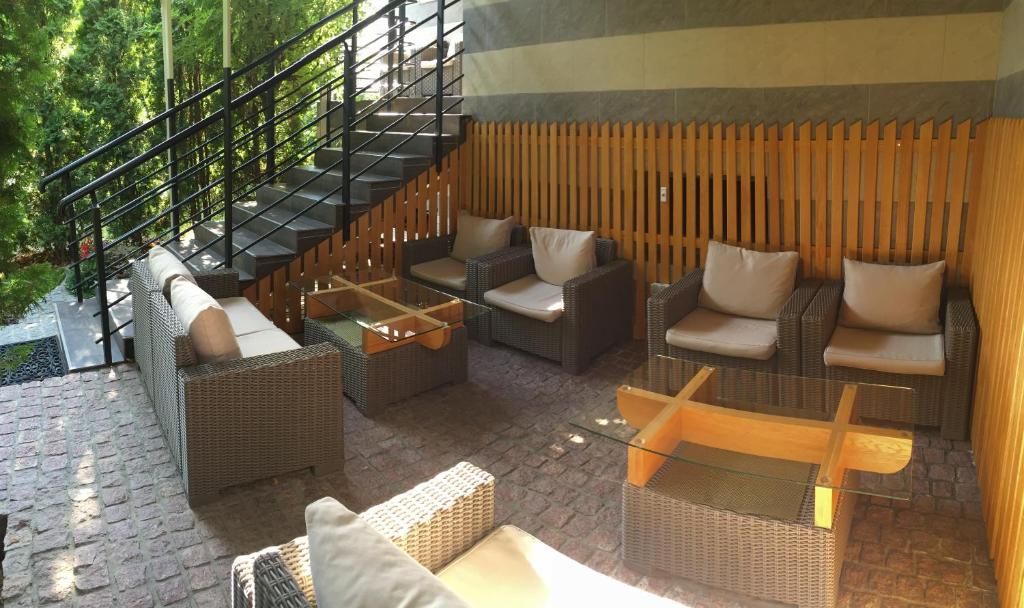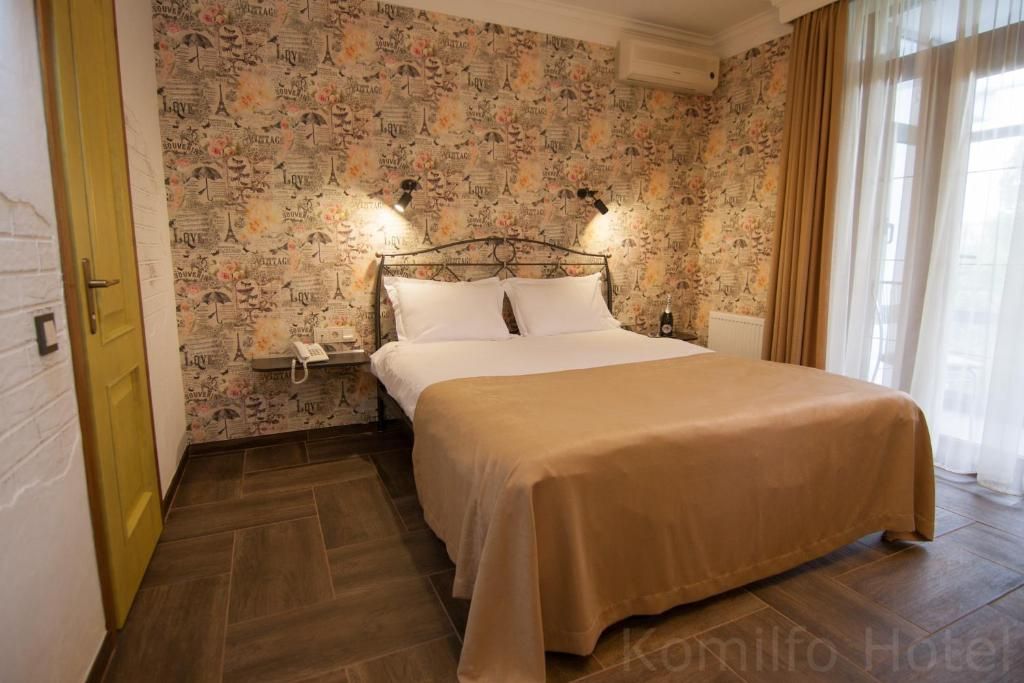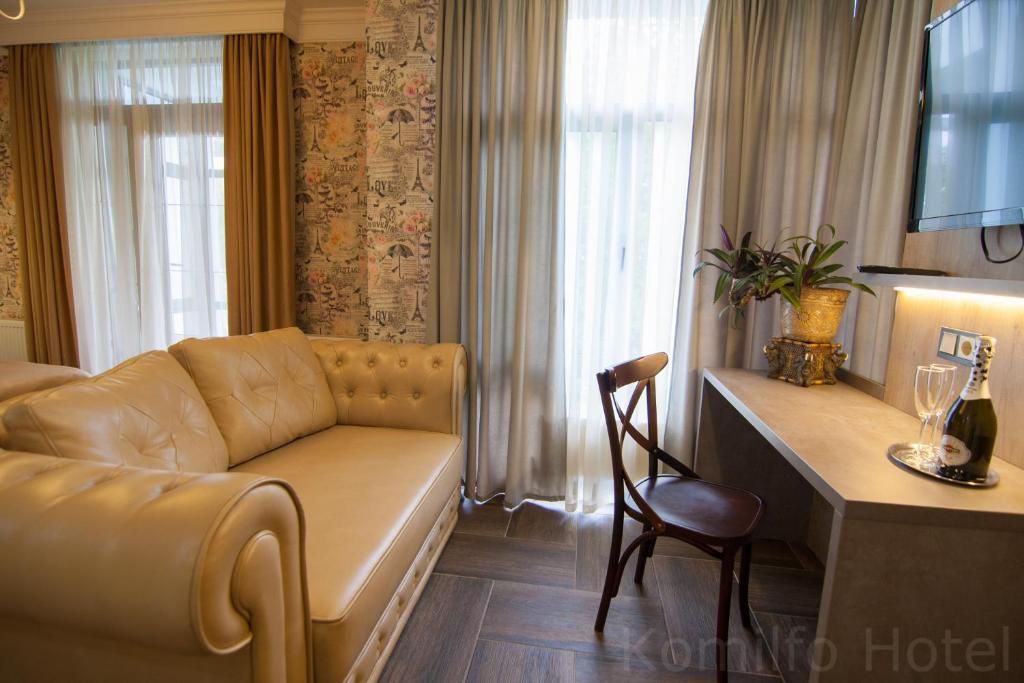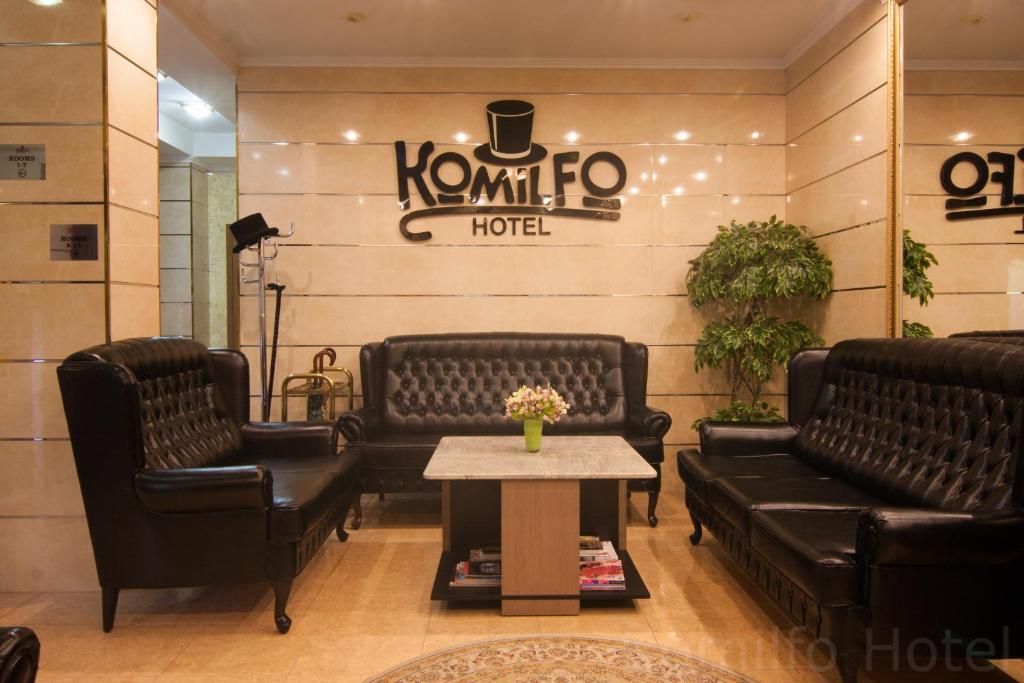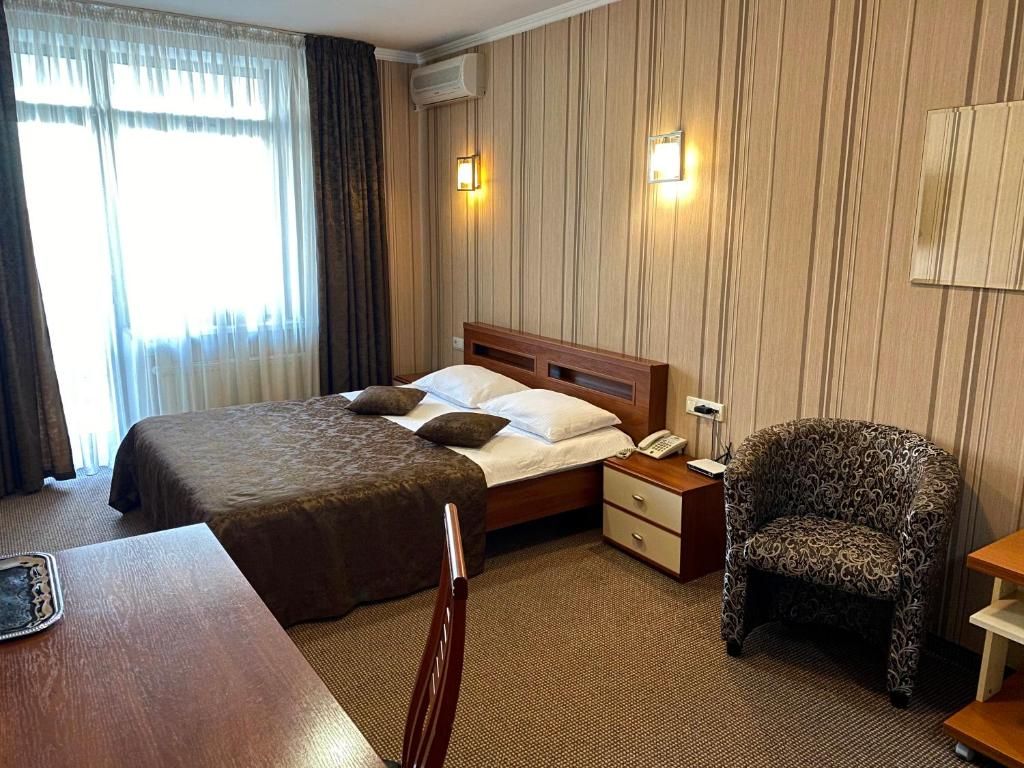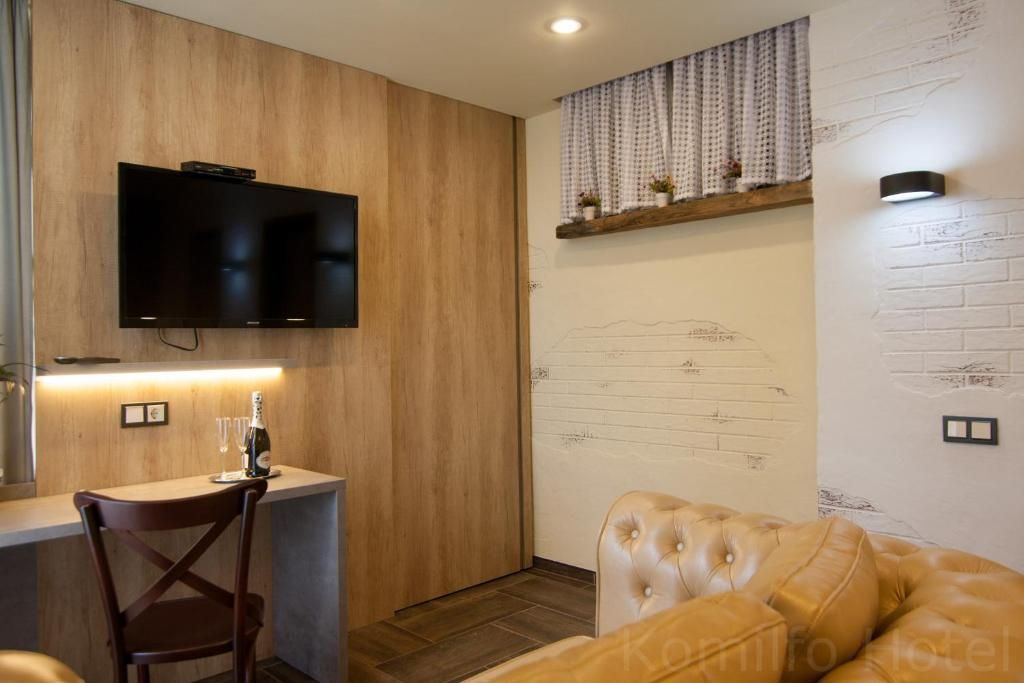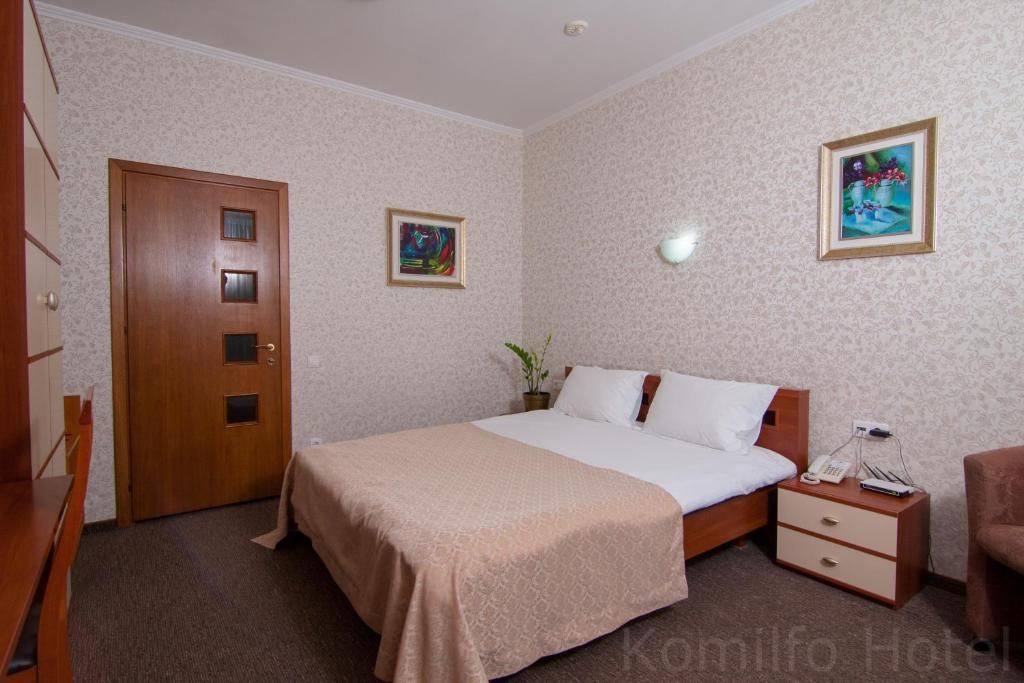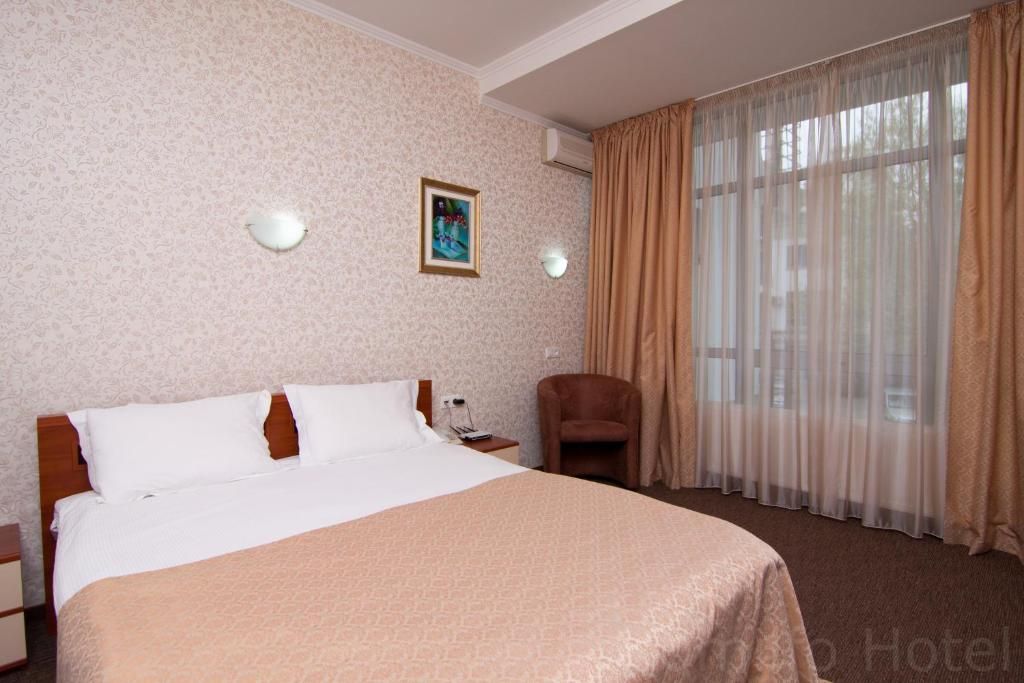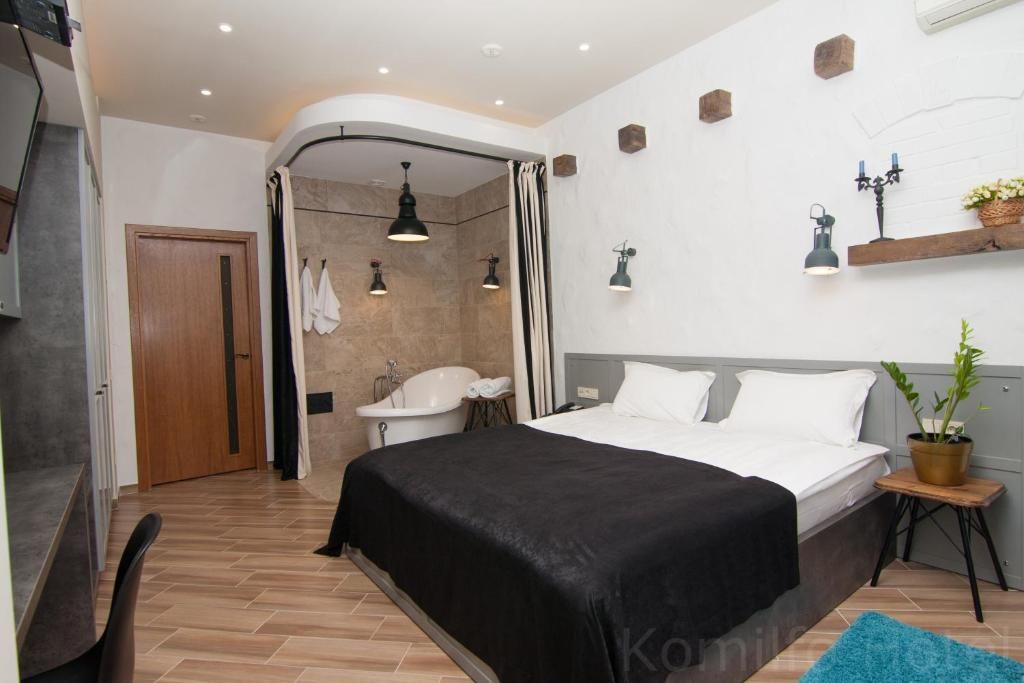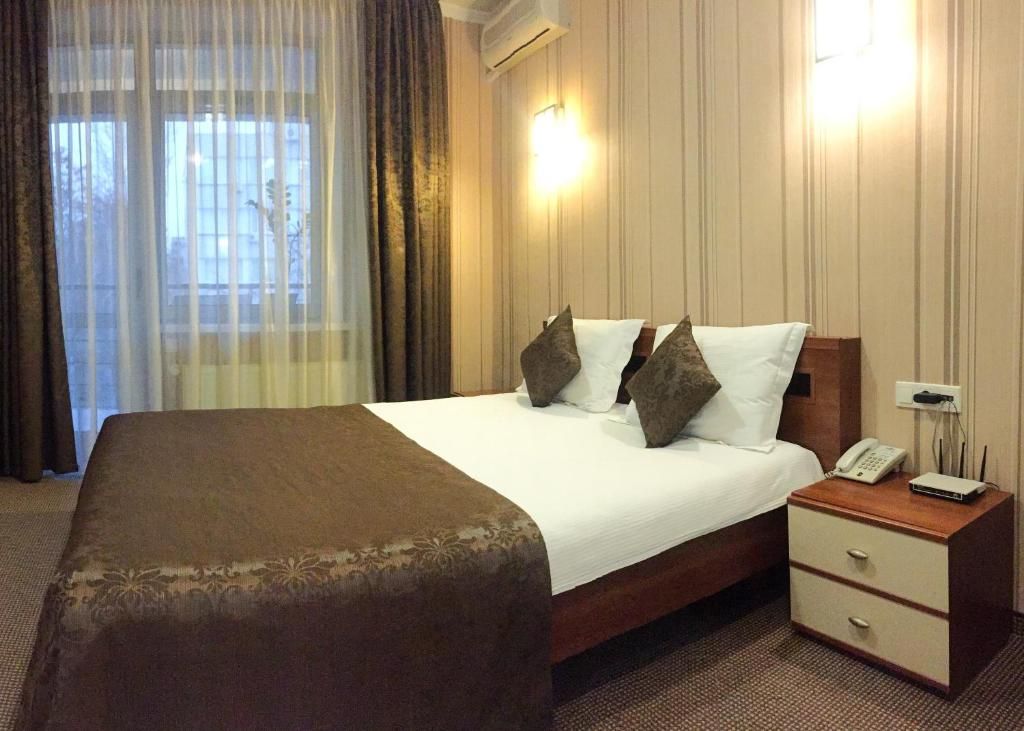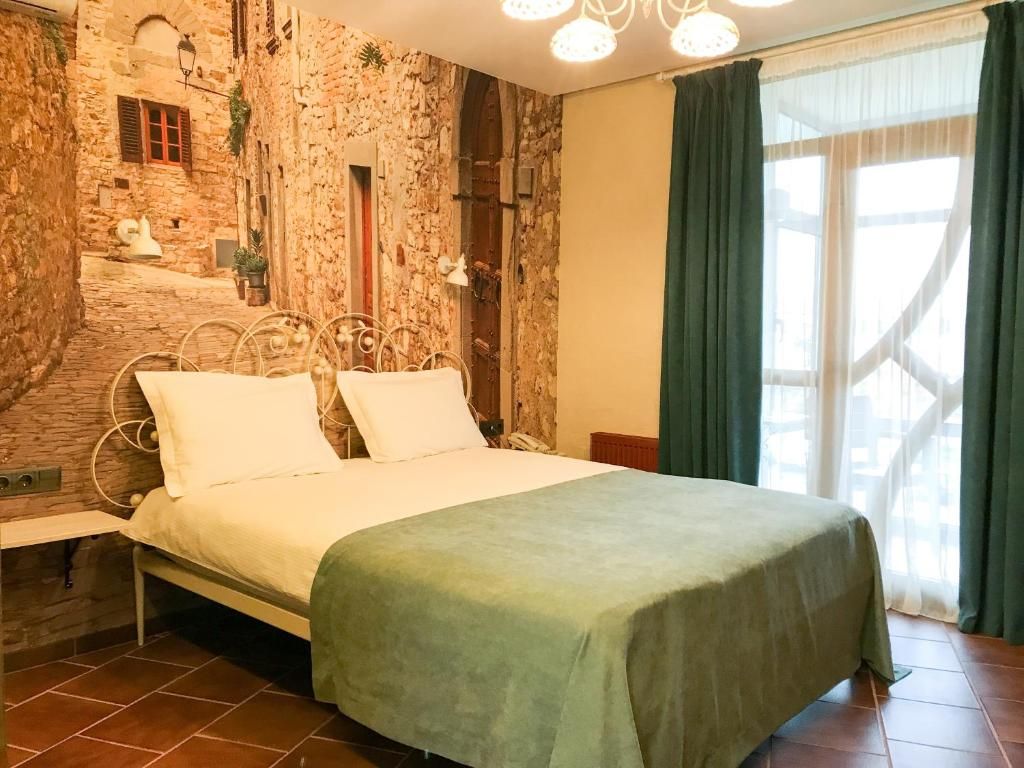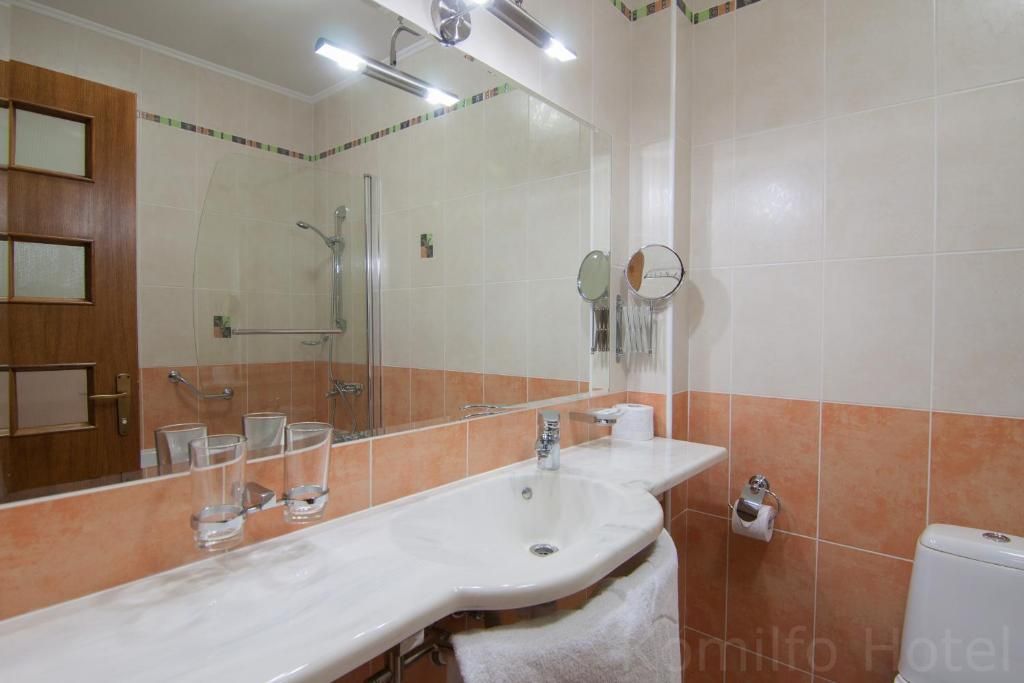 Komilfo Hotel
Pushkin Street 47/1, MD 2005, Chişinău, Moldova
---
Located in the central part of Chisinau, 400 m from Nativity Cathedral, this hotel offers rooms with free WiFi, a terrace and private indoor parking.
All rooms are air conditioned and feature a flat-screen TV and minibar. Private bathrooms include a bath, hairdryer, slippers and free toiletries.
The Komilfo's guests at an extra charge can enjoy a sauna that is heated by wood.
Buffet breakfasts, European and national cuisines are served in Komilfo's restaurant. Free parking is available on site.
Chisinau Airport is a 20-minute drive and Chisinau Central Station can be reached in 10 minutes by car. Nativity Cathedral is 400 m away. This is our guests' favourite part of Chişinău, according to independent reviews.
---
Availability
Room
Sleeps
Room Price
Additionally
Double Room

• AC

• Hair Dryer

• Free Wi-Fi

• No smoking area

• Flat screen TV

• Balcony

1105

MDL

✔ Full prepayment

✔ Breakfast included

Book
Double Room

• AC

• Hair Dryer

• Free Wi-Fi

• No smoking area

• Flat screen TV

• Balcony

935

MDL

✔ Full prepayment

✔ Breakfast included

Book
Twin Room

• AC

• Hair Dryer

• Free Wi-Fi

• No smoking area

• Flat screen TV

1189

MDL

✔ Full prepayment

✔ Breakfast included

Book
Twin Room

• AC

• Hair Dryer

• Free Wi-Fi

• No smoking area

• Flat screen TV

977

MDL

✔ Full prepayment

✔ Breakfast included

Book
Suite Room

• AC

• Hair Dryer

• Free Wi-Fi

• No smoking area

• Flat screen TV

• Balcony

1020

MDL

✔ Full prepayment

✔ Breakfast included

Book
Suite Room

• AC

• Hair Dryer

• Free Wi-Fi

• No smoking area

• Flat screen TV

• Balcony

1190

MDL

✔ Full prepayment

✔ Breakfast included

Book
Suite Room

• AC

• Hair Dryer

• Free Wi-Fi

• No smoking area

• Flat screen TV

1360

MDL

✔ Full prepayment

✔ Breakfast included

Book
Suite Room

• AC

• Hair Dryer

• Free Wi-Fi

• No smoking area

• Flat screen TV

1560

MDL

✔ Full prepayment

✔ Breakfast included

Book
Suite Room

• AC

• Hair Dryer

• Free Wi-Fi

• No smoking area

• Flat screen TV

1760

MDL

✔ Full prepayment

✔ Breakfast included

Book
Suite Room

• AC

• Hair Dryer

• Free Wi-Fi

• No smoking area

• Flat screen TV

1160

MDL

✔ Full prepayment

✔ Breakfast included

Book
Suite Room

• AC

• Hair Dryer

• Free Wi-Fi

• No smoking area

• Flat screen TV

• Balcony

1360

MDL

✔ Full prepayment

✔ Breakfast included

Book
Single Room

• AC

• Hair Dryer

• Free Wi-Fi

• No smoking area

• Flat screen TV

• Balcony

1160

MDL

✔ Full prepayment

✔ Breakfast included

Book
---